The seaside resort
If you are looking for a change of scenery and a place to recharge your batteries, surrounded by nature in a privileged setting, you will feel like a fish in water here!
La Tranche sur Mer is a 100% family and 100% nature destination. Here we make the most of every moment. Either we can decide to do nothing or, on the contrary, we can be as active as we like!
Our local markets are rich in flavours and colours and are a must! In La Tranche, you can visit the market on Tuesdays, Thursdays and Saturdays, but also on Wednesdays in La Grière and Thursdays and Sundays in La Faute.
And to liven up your evenings, night markets are also scheduled in addition to other summer activities.
Discover the beaches near the campsite
Whether you are water sports enthusiast or a professional sunbather, all the conditions are there for you to enjoy it to the full.
The reputation of our fine sandy beaches is well established! There are 13kms of beaches on La Tranche side and 8kms on La Faute side. These beaches are great for relaxation, swimming and walking.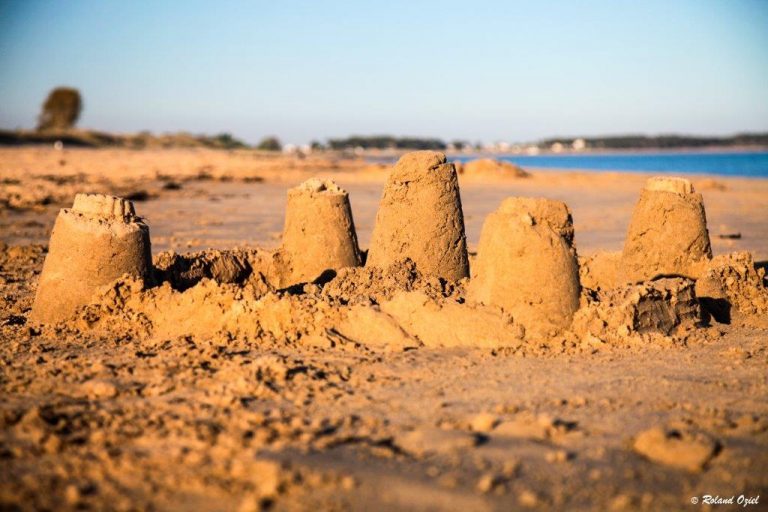 Different types of fishing

Shore fishing for lovers of: cockles, clams, oysters, periwinkles, barnacles, shrimps, small crabs …
Surfcasting (in the waves) or sea fishing for mullet and  sea bass.
A calm sea without any waves…. not here! The ocean is always moving! Come and ejoy the pleasures of surfing with some of the most beautiful spots in the Vendée: surfing, windsurfing, kite-surfing, but also other water sports such as sand yachting or boating…
Biking and other leisure activities
Beautiful walks in the heart of nature
La Tranche sur Mer is also a cycling paradise… Hundreds of kilometres of cycle paths will allow you to go on unforgettable rides and discover beautiful landscapes.
The cycle paths surround the campsite! La Vélodyssée on the marsh side and the shared paths on the ocean side, links La Tranche sur Mer with La Faute sur Mer going along the coast from beach to beach.
La Tranche to L'Aiguillon

,

La Tranche to La Terrière

And the shared cycle paths that link La Tranche to La Faute.
You can also do:
River fishing: 500m behind the campsite, freshwater fishermen can try and hool the fish in the river Le Lay.

Various activities : Tennis – aerodrome – Quad – Omnisports hall – Golf – football – Cinema – Casino …
Come and discover our campsite La Belle Henriette, in La Tranche sur Mer, a charming seaside resort in the south of the Vendée. Book your mobile home, unique stay or pitch now, just a stone's throw from the sea!