Le Puy du Fou
Come and discover the legendary Puy du Fou – France's favourite amusement park. In recent years it has been awarded  numerous international awards!
The show "Le dernier panache" (The Last Plume) was awarded "Best World Creation" which once again rewards the creativity and originality of this magnificent production (award ceremony in April 2017 in Los Angeles).

In 2014 and for the second time, the Puy du Fou received the highest distinction in the world for parks and shows by being elected "BEST PARK IN THE WORLD".
This theme park is a time machine… You will go back in time to relive gladiatorial battles in the crowded atmosphere of an arena, you will relive a unique experience in the trenches of Verdun… These experiences will not leave you unscathed…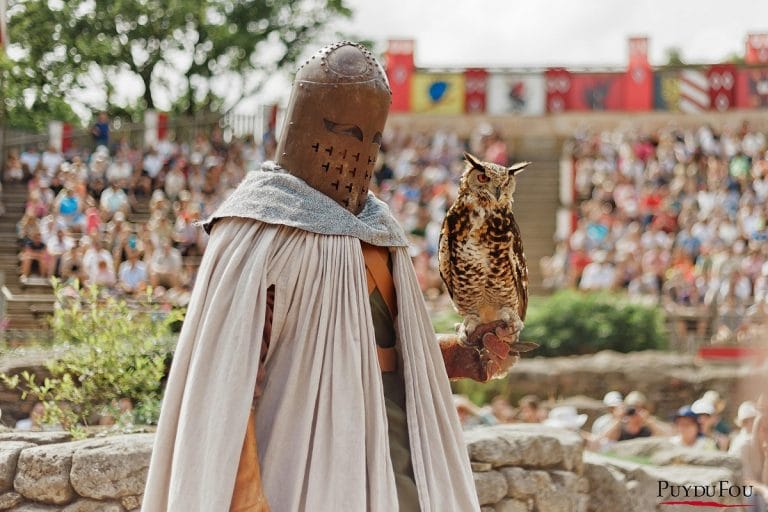 You will remember the trades of bygone days as you watch the sculptors and glassblowers at work… You will have a great time with your family.
You can also discover its grandiose night show of the Cinescenium. The performances take place every weekend from June to mid-September. Reserve your places on the Puy du Fou website.

Discover our campsite which is 1 hour from Puy du Fou. Book now our mobile homes and pitches for a great holiday by the sea in the Vendée. Take advantage of our covered and heated swimming pool as well as our water park with slide, ideal for family holidays on the Vendée coast. The campsite offers many activities and there is a snack bar and pizzeria.